Alicia Nacenta Photography
Photographer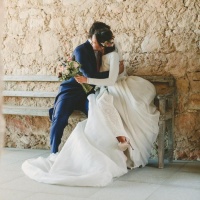 Available worldwide.
Natural photography.
Searching always for the best moments and light.
Emotions to be captured!
New York City Real Wedding
I knew P&A when they contact me for their engagement session in Barcelona months before their wedding and when I delivered the pictures to them and they saw them, they called to book me for their wedding in New York City last September. It was an amazing wedding in Manhattan organized by them with lots of details (they printed some of their engagement pictures to put them in the wedding venue!) and also a special Chinese ceremony, everything was really special and carefully prepared. Thank you for flying me to your big day!!
United States
September, 2017