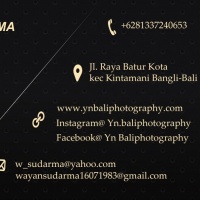 We profesional photographer base in Bali and we also do photography service out of country
Maternity photo shoot in Bali
This is her fist baby she really waiting for and for that she like to do the photo shoot while she doing short vacation in Bali it's was so great full to have her on our photo shoot with short time we really enjoy.
The beautiful sunset in Bali is make the photo is more dramatic with silhouette photo and the beautiful sunset on that day was so perfect photo shoot for her she really like to have photo on the beach and with the sunset.
for the place we decide to do the photo shoot in batu bolong beach near by echo beach.
we are so happy she really like the final photo, thank you for Renny Burke.
Indonesia
September, 2017