Pier Wedding Photographer
Photographer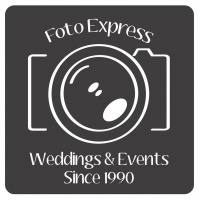 Fotoexpress Ferrara is a studio born in the early 90's with the intention of presenting innovative tools and products that wink, and the goal, the tradition of the great photographers of the past.
Thanks to a continuous focus on the avant-garde in technology and contemporary stylistic choices, spouses who rely on Fotoexpress have the ability to customize their wedding forever.
Martina & Massimo into Mauritius Island
We will arrive in the location you have chosen in advance in order to know the beauties in your area and prepare the set for shooting.

Finally, remember:
if you are reading this proposal it means that you've looked at our shots, they have intrigued and touch your, so you also would a service with our stylistic cut.

Then forget the voice in your head saying:
"Better avoid, I'm too far away, it would be too complicated."

Let yourself be guided by our professionalism and experience, our ability to make you feel comfortable and make your most beautiful day unforgettable.

Martina and Massimo from Italy are departed for Mauritius for their wedding at sunset on the beach of Troux aux Biches.
Mauritius
February , 2018