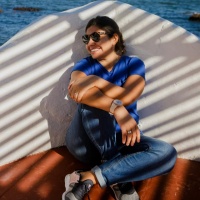 I am a life style photographer and creative documentary wedding living in the Mexican Caribbean and traveling around the world capturing moments and experiences.
Engagement In Tulum
Engagement in Tulum!
I love getting to know my couples and building that friendship with them in the months leading up to their wedding day. One of my favorites things is hearing each couple's story of how they met and as I hear all these different stories, it makes me realize how the most seemingly ordinary days can be the beginning of your forever love story. It's often when you're not looking for it and not expecting it that you'll find that special someone. The stories I am privileged to hear are so special.