Christopoulos
Photographer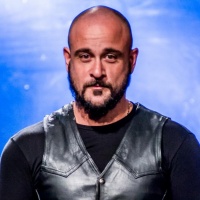 Hi there! I am a new, but very passionate photographer. Sometimes i am funny, but this is not bad because i have a lot of natural smiling photos. I used to say to my clients "if you enjoy the photoshoot, your photos will be amazing" and this is truth!
Afterwedding Scotland Photoshoot In Santorini
Beautiful Marina Birka and her husband come to the amazing Island of Santorini for honeymoon and they trust me to capture their beautiful memories! The Photoshoot take place In Oia, Prophet Ilias and Imerovigli! The weather was not the best, because of the clouds and the heat, but that clouds give us some very amazing shots with great sky for backround.
I personally thank them because while i was trying to make them feel nice, comfortable and have some fun, I also had great and fun 3 hours session and two new friends!